NEW
54
EPA (Post authorization study)
5
MD (Medical device study)
ACTIVE
278
EPA (Post authorization study)
40
MD (Medical device study)
224
Clinical Trials on Rare Diseases
131
Clinial Trials on Pediatrics
1 847
Clinical Trials patient inclusions in 2020
Active Clinical Trials 5-year evolution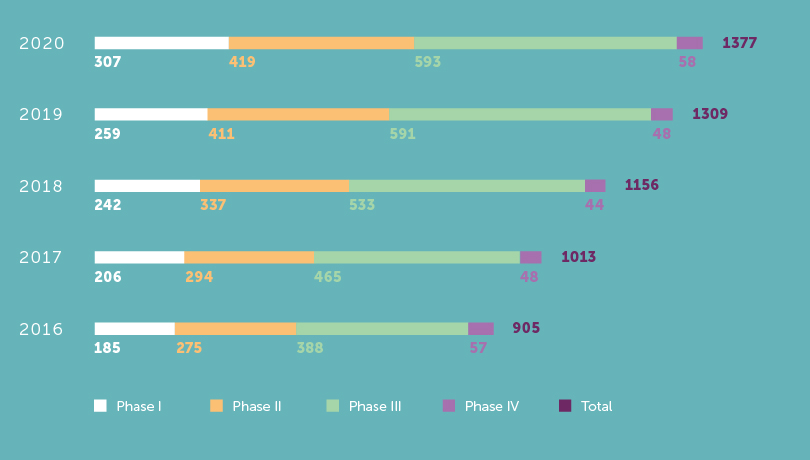 Patient inclusions 5-year evolution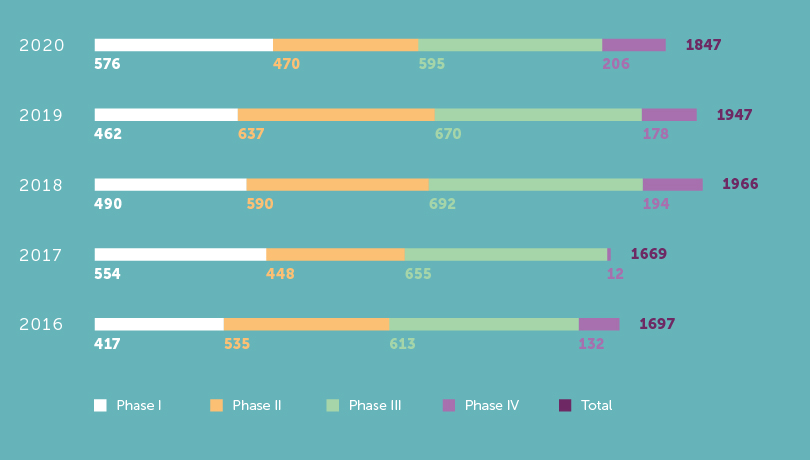 Active Clinical Trials by Research Area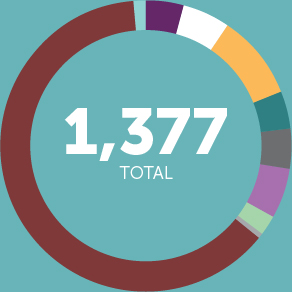 73
VASCULAR BIOLOGY AND METABOLISM (VAM)
59
DIGESTIVE AND LIVER DISEASES
78
IMMUNOMEDIATED DISEASES AND INNOVATIVE THERAPIES
29
OBSTETRICS, PEDIATRICS AND GENETICS
865
ADULT ONCOLOGY & HEMATHOLOGY (VHIO)
Billing evolution of clinical trials
| | | | | | |
| --- | --- | --- | --- | --- | --- |
| | 2016 | 2017 | 2018 | 2019 | 2020 |
| Phase I-II | 8.59M€ | 9.51M€ | 10.76M€ | 12.64M€ | 12.36M€ |
| Phase III | 5.91M€ | 6.20M€ | 9.12M€ | 8.25M€ | 9.05M€ |
| Phase IV | 0.39M€ | 0.35M € | 0.21M€ | 0.14M€ | 0.19M€ |
| EPA | 0.26M€ | 0.38M€ | 0.24M€ | 0.50M€ | 0.48M€ |
| TOTAL | 15.15M€ | 16.44M€ | 20.33M€ | 21.52M€ | 22.08M€ |
Definitions & methodology
Data is at Campus level
The data includes commercial and academic studies that are registered in the database.
Research Area "Others": studies of researchers who are not part of any research area of VHIR but belong to a Service of Vall d'Hebron Hospital.
New: studies with signed contract+AEMPS+CEIm.
Active: active+new+closed studies in the year.